I'll get naked anywhere!!!




This is the one i think was probably my favorite of the year so far. We totally did this shoot right out in the open by Santa Monica Pier. It really gets me going to do things in public, the thrill of knowing I might get caught or seen is really arousing.





I love getting my tight pussy fucked.




It's not the size of the boat, its' the motion of the ocean is what they say! Well I couldn't agree more. As long as I'm getting fucked long and hard I don't care what sized dick I'm fucking!








Are you horny like me?!




There is no long winded reason why I decided to post my personal video and photo sets online. I figured since I enjoy it so much I might as well see if people like you are interested in watching my most intimate moments with my boyfriend.




Random Top List
1. Deepthroat Someone on Film
2. Expose myself in a mall foodcourt
3. Host an Orgy with strangers











Hi Guys, I'm

Heidi

, The Webmaster! =)
Hi guys =) Welcome to my website. With the help of my best friend who knows how to make web pages, i created this site to show off my personal life. I am horny so i figured why not make a few bucks while i'm just being me! Here you will find weekly updates featuring sexy videos and photos that i take in my daily adventures! I hope you enjoy it. Join Right Here!






Arcade Quickie!




I love playing video games, absolutely love it! I can play those overpriced games all day long! There is something very relaxing and stimulating about playing video games that really makes me happy. In this scene, I start out by playing some shoot 'em up games then I move onto some arcade style games like mortal kombat and just kill all sorts of bad guys. Speaking of bad guys, after my boyfriend and I went back to our place and got a little freaky for you guys. His dick is really big and feels super good when it's inside of my tight pussy. I love swallowing his cum also, it's like a special treat for me hehe :).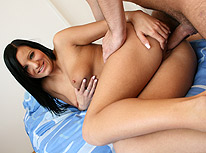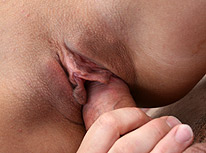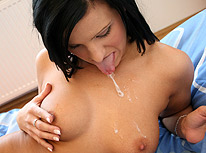 I Love Swallowing Cum!


My boyfriend was teasing me all day, so when we finally did have sex it was pretty intense. We love pushing each other's buttons and then completely taking it out on each other sexually, and today's sex was some of the best we have had in a while. I gave him a nice long blowjob before riding him until he was bone dry. I fucked him hard for 45 minutes until he released a messy cumshot all over my face and chin. It looked like I had spilled a whole bunch of milk hehehe. Anyways enjoy this passionate love making!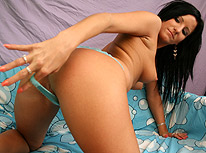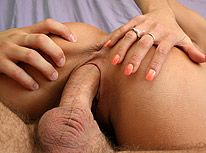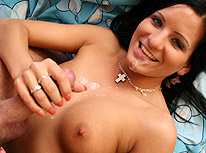 Dance Dance Revolution!




As I stated above, I love playing all video games, they are just so much fun to get lost in. Dance Dance Revolution is the best game EVER...it's a video game, dancing, and a workout. I try to dance it out everyday but unfortunately I'm a very busy gal so I can't always get my fix of DDR. Watch as I nail a bunch of dance moves then nail my boyfriend and his monster dick. He fucks me super long and hard and he really gets my pussy wet. After I get off, he cums all over my cute little face! I swallow what I can down and I'm nothing but smiles when it happens!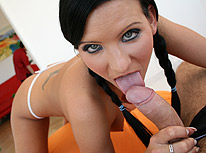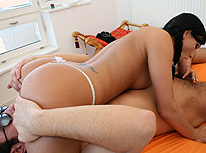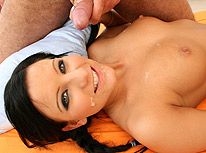 Tanning Masturbation!!!


The weather has been super nice out so I decided to take to the rooftop and get some rest and relaxation in the sunlight. I oiled myself up nice and good and just let the healing power of the sun do it's magic on my supple body. I feel pretty sexy wearing my sunglasses and playing with my wet pussy while soaking in some very needed sunlight! Keep an eye out for more public nudity to come because this is only the beginning of how far I'm willing to push it...next time I want my boyfriend to join me and play!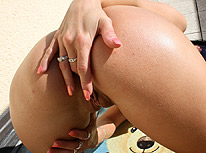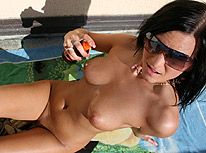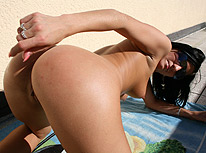 Public Strip and Masturbation!


PUBLIC NUDITY GETS ME GOING! Seriously, I love getting nude in public places, there is an excitement that goes with it that is so refreshing I can't help but doing it every now and again. I really have only gotten nude in public and played with myself a little bit, but I plan on getting fucked hard outdoors in the woods somewhere or the like. I love the fact that I could be caught naked or that someone is watching me and I have no idea...it's very hot for me, I love when people are watching and being in public nude makes you feel like people are watching!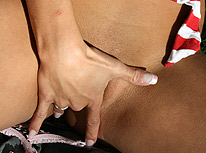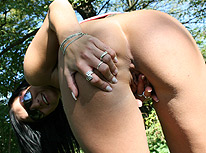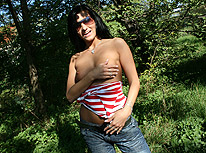 Purple Dildo!


This is my oldest, but most favorite dildo I have in my collection. The purple bullett knows just how I want it and gives it to me that way everytime we play together. I love taking the dildo straight from my pussy and putting it into my mouth, it tastes so good, which probably has something to do with that fact that I'm bi-sexual. Don't get me wrong, I love men ALOT, but there is something so sexual and beautiful about the female body, I can't help but be curious about cute girls! Maybe in the future I'll post some girl-on-girl videos for you guys to enjoy!!!