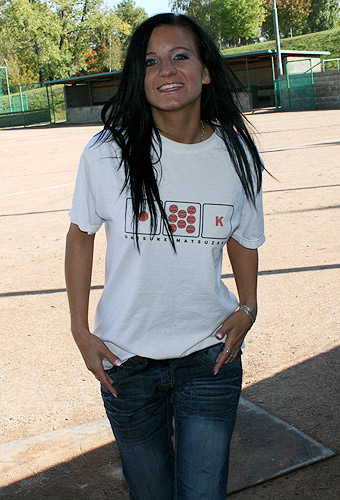 I started this site because...
I love to get fucked on camera and feel all hot and sexy at the fact that there are people who enjoy watching me as much as I enjoy getting fucked! I'm a very sexual girl and I'm not afraid to show off my killer body. The bottom line is this site really will give you a taste of who I am, so enjoy and tell all your friends about me!

Age: 19
Birth Sign: Aries
Height: 5'1"
Weight: 109
Bra: 34C
Panties: Small
Spit or Swallow: Spit :(!
Favorite Position: Doggy and HARD!!!!
Music: Dance, Pop
TV Shows: One Tree Hill, Sex and the City, Entourage, The Hills, MTV
Sport: Basketball
Movies: Forgetting Sarah Marshal, Bronx Tale, Good Will Hunting
Food: Sushi, Salads, Subway
Color: Purple
Activities: Shopping, Dancing, Shopping, Cooking, Shopping, Sex, Shopping.